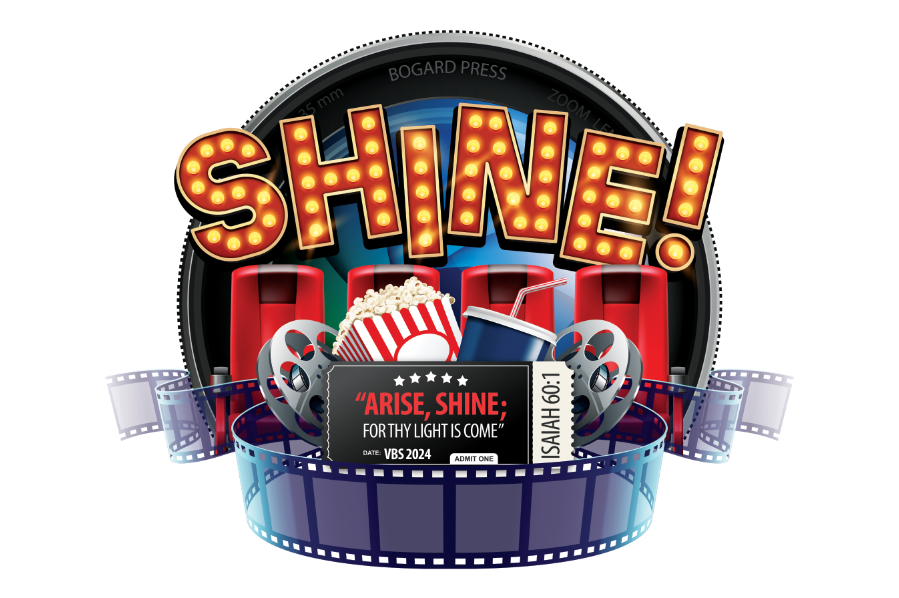 ---

"Arise, shine; for thy light is come, and the glory of the LORD is risen upon thee"
Products go on sale in October 2023.
---

SERIES AIM
The goal of Shine! VBS is to help everyone see the glory of Jesus throughout the Scriptures and compel him to trust and worship Christ.
Join us at SHINE! VBS 2024 where we will be looking at the redemption story of Jesus through the lens of five different movies.
---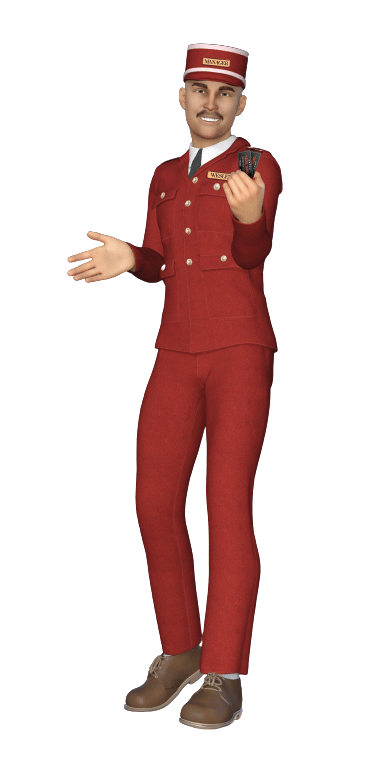 SETTING
The VBS setting is an immersive experience in which students "go to
the movies" to see biblical accounts that depict the gospel.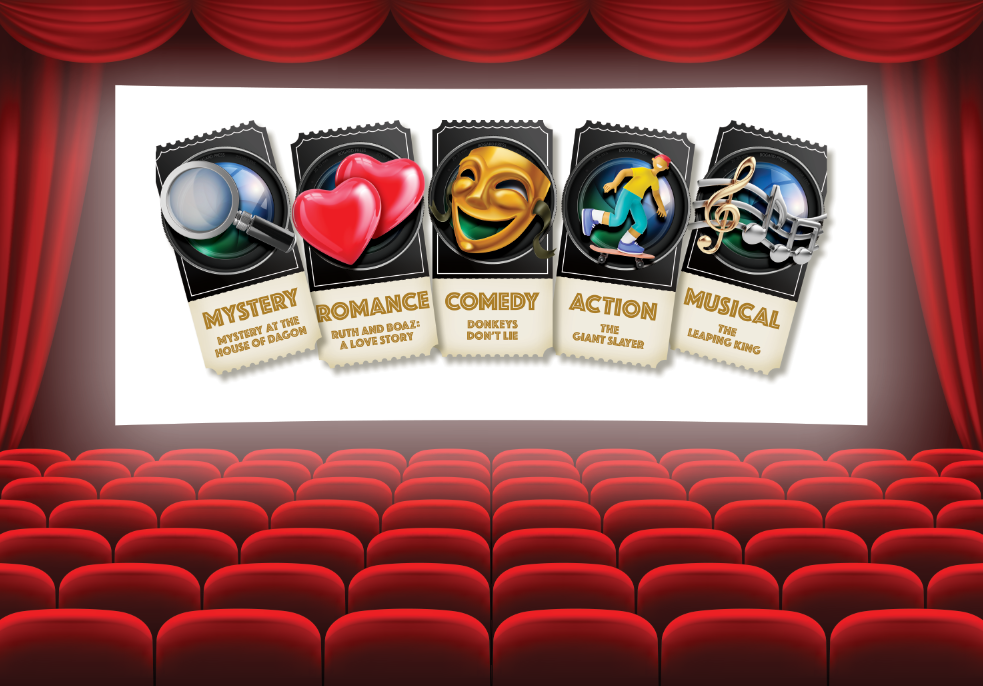 PARTICIPANTS

PLACES

VBS Students — Moviegoers
VBS Volunteers — Crew Members
Assembly — Shine! Lobby
Crafts — Cinema Crafts
Games — Arcade Games
Music — Showtime Stage
Snacks — Concession Stand
Registration — Ticket Booth
Class Time — Shine! Theater
---
WHY YOUR CHURCH SHOULD HOST A VBS

Vacation Bible School can help your church to fulfill the Great Commission. Sharing the gospel message with children and families in your church and community has never been more fun or effective than with Vacation Bible School. VBS has the ability to provide:
a place of fellowship and growth for disciples of all ages in a submersive learning experience.
a more casual learning atmosphere for reaching unchurched families in your community in which they can hear and learn Bible truths.
a way for church families to experience the Bible together.

And much more!
SHINE! has great possibilities of what God can do in your church and community reaching out to the lost by getting the message out there for VBS. We look forward to hearing from you and your thoughts about it, too! Share your experiences using SHINE! with us by connecting with us on social media.

You're Invited!
Come join us at the VBS 2024
Publisher's Seminar
In-person or on Facebook Live
Saturday, February 24, 2024, from 8:00 am - 12:05 pm
Held in the facilities of
Northern Hills Baptist Church
Texarkana, Arkansas
Or
on the Bogard Press Facebook Page
No Nursery will be provided.
There is no cost to attend but an offering will be received.
Click here to pre-register your group today!
---
Would you like to download this promotional video?
Click here to go to our Vimeo page - then click on the Download button under the video.
---
Get The SHINE! VBS Sample Kit to learn of God's redemptive plan for humanity.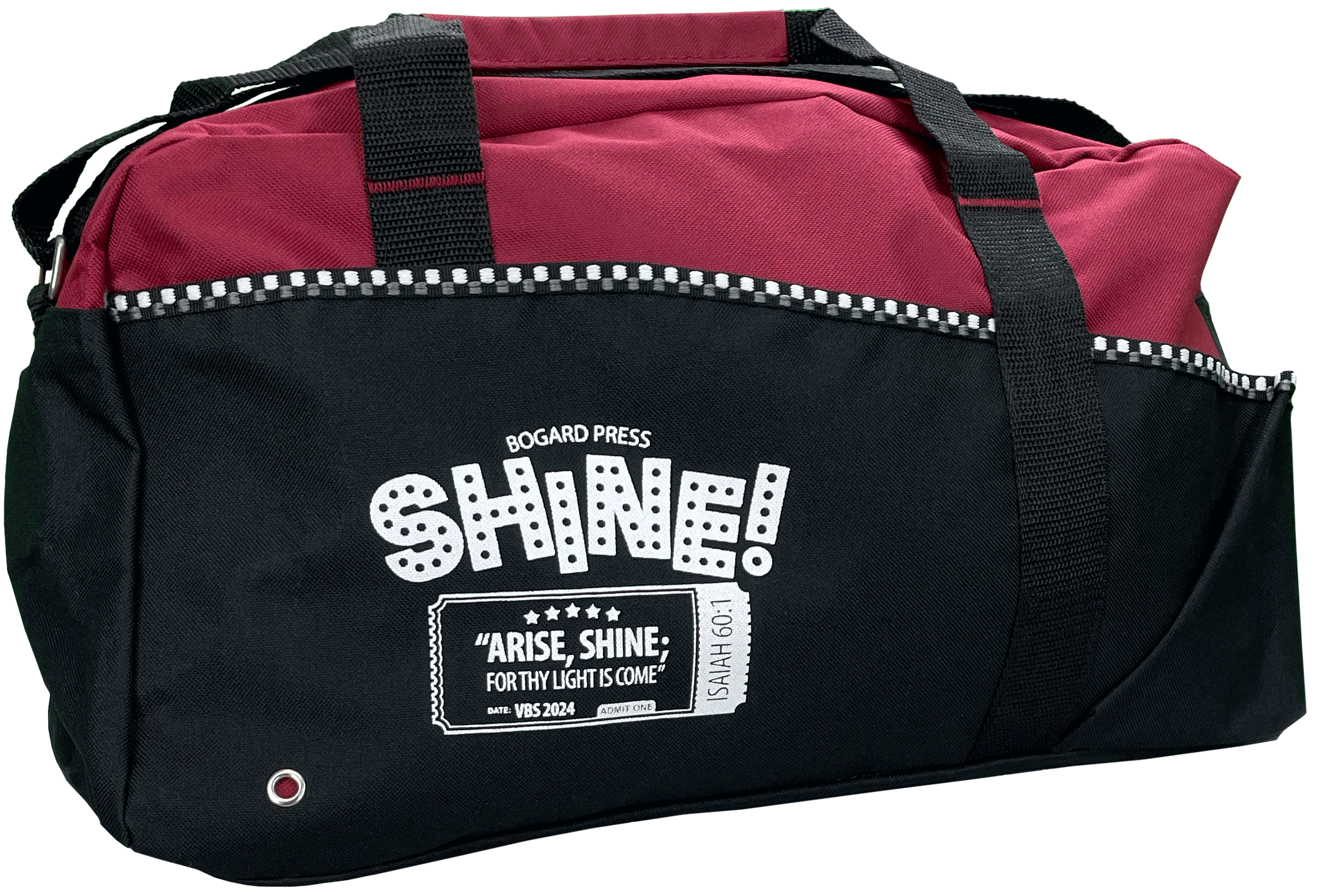 Learn more about Shine VBS Sample Kit in this year's VBS Sample Kit unboxing!
---