Our Mission Statement
The Baptist Book Store in Texarkana serves our community by providing timely and productive resources to churches and individuals that can be used in meeting widespread spiritual needs.
We provide a good Christian work environment so employees can provide for their families while serving God, His churches, and the local community.
"So shall my word be that goeth forth out of my mouth: it shall not return unto me void, but it shall accomplish that which I please, and it shall prosper in the thing whereto I sent it." Isaiah 55:11
Our Commitment
For over 100 years, the Baptist Book Store in Texarkana has been committed to serving the four states area providing Bibles, books, literature for churches, and faith-based gift items.
Our carefully selected inventory paired with our hands-on customer service will inspire, encourage, and assist in the discovery of the answers our customers have been looking for, about life, faith, and Jesus Christ.
Customer Service Professionals
Customer service professionals pride themselves on being courteous and prompt, thereby ensuring every individual receives quality service. They make every effort to help customers find precisely what they are looking for with a warm smile and friendly attitude.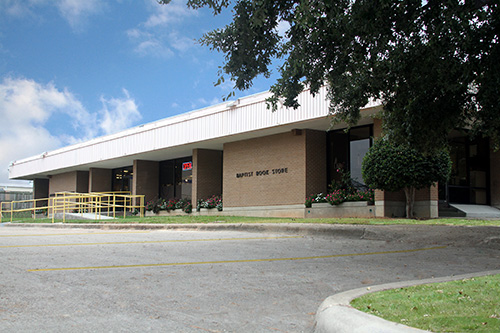 Baptist Book Store
4605 N State Line Ave
Texarkana, Texas 75503
903-793-5111